中秋节快了!Happy Mid-Autumn Festival!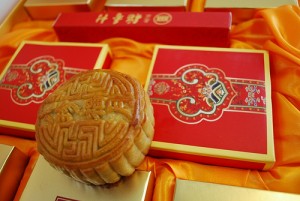 We're back from our travels and I'm very thankful to be home again! It seems we ended up traveling during a regional heat wave…bad news because Hong Kong was around 33c (92 Fahrenheit) and humid. Chengdu wasn't much cooler either!
Since it was my first time I had alot to see in Hong Kong- quite a place! We took the Star Ferry, visited Disneyland, at dim sum, etc…. but my favorite? Taking the tram up to The Peak and watching sunset followed by all the lights in the city turning on. Beautiful!
In Chengdu Cassandra was able to help with a training that was going on. We had a great time catching up with Singaporean friends, Matt Haberstro, and our amazing host David Gartner.
Finally we returned home to discover that the moon cakes are all sold out till next year. 🙁